Donatella Busso
Full Professor
SSD: SECS-P/07 - economia aziendale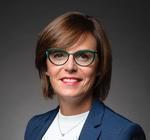 Contacts
011-6706028
011-6706012
Dipartimento di Management (primo piano - stanza 1.31)
Corso Unione Sovietica 218-bis
10134 Torino
At
Dipartimento di Management
CdLM Business Administration
Corso di studio in Amministrazione e Controllo Aziendale
Dottorato in Business and Management
Curriculum vitae
Curriculum Vitae (87.1 KB)
Office hours
Per gli studenti di "Bilancio IFRS": il ricevimento avverrà tramite webex e le date di ricevimento saranno comunicate tramite moodle.
Per TUTTI gli altri studenti: inviare una email a donatella.busso@unito.it. Vi risponderò concordando con voi lo strumento più idoneo per il colloquio.
For students other than students enrolled in "Bilancio IFRS": please send an email to donatella.busso@unito.it and I will contact you as soon as possible.